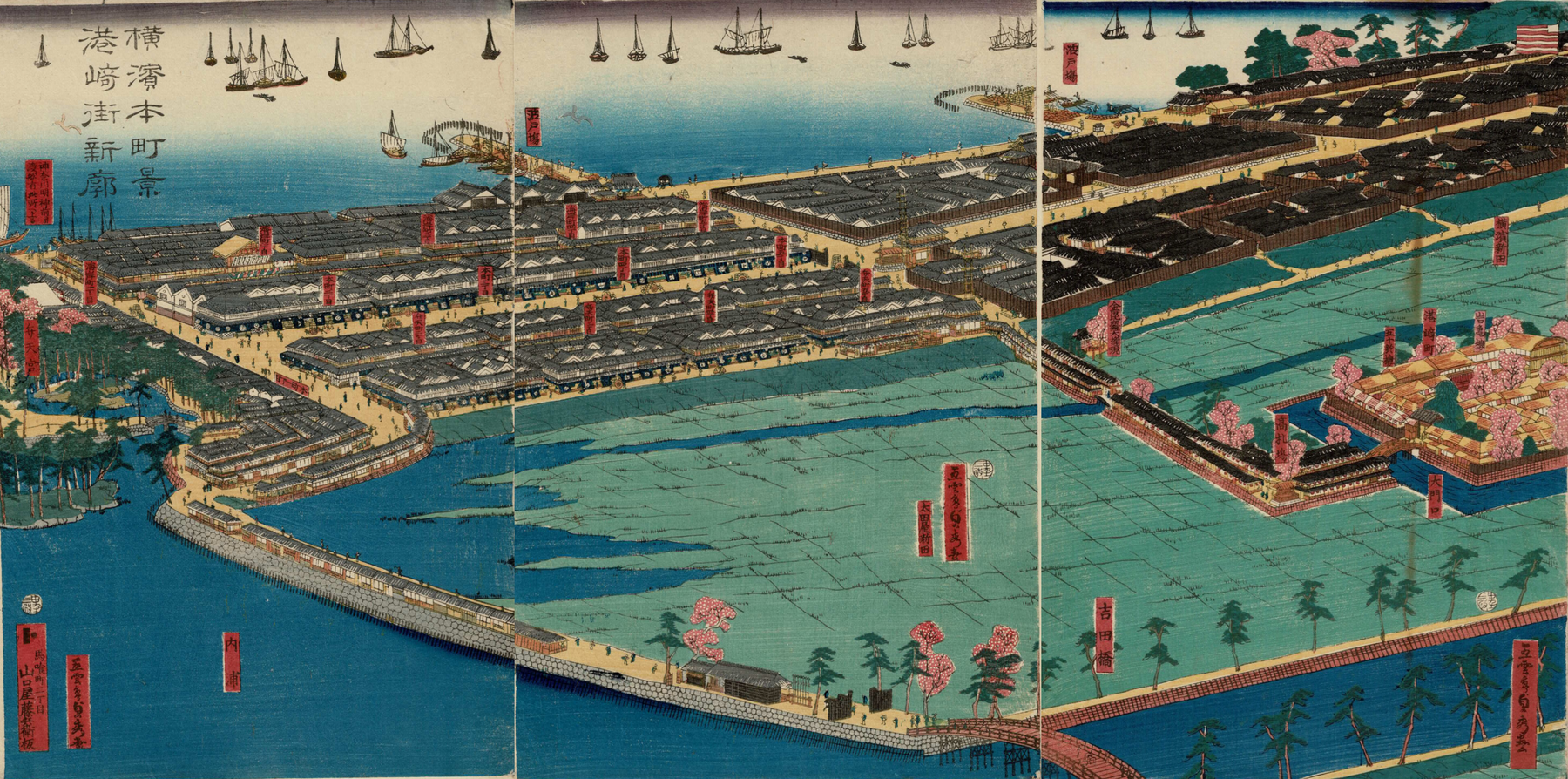 Do you know "The flying Artist"?
Do you know the Ukiyoe artist, named Sadahide Utagawa?

He was the disciple of Kunisada Utagawa the 1st(Toyokuni the 3rd), elder brother of Kuniyoshi Utagawa, he was one of the most popular Ukiyoe artist at the end of the Edo period.

In the case of the Paris Exposition exhibition held in Keio 3rd, he became the leader of Ukiyoe masters and ranked first in the popular ranking of Meiji 1st year.

By the way, Sadahide is characterized by a magnificent composition of bird's eye view.

In a time when there were no drones yet, he had left many bird's-eye views of almost accurate composition that seems only from the sky.

Ukiyoe is generally in a set of three pieces, but Sadahide was drawing a spectacular and accurate series of nine consecutive Osaka pictures, and a series of six Yokohama, Osaka, Kashima, and Yamaguchi.

It is so wonderful that we would like you to see the works of Sadahide if you have a chance.

In addition, popular at the time of Sadahide was not only from the bird's eye view.

The color scheme was also very good, and many beautiful Ukiyoe prints are also left.

At present, he is still not as popular as Hokusai Katsushika, Kuniyoshi Utagawa or Hiroshige Utagawa, but it is felt that the break of Sadahide whose popularity in the late Edo period was not a date, is that it will be near if you look at his work.

Please remember "Flying Artist, Sadahide Utagawa" who may come next.