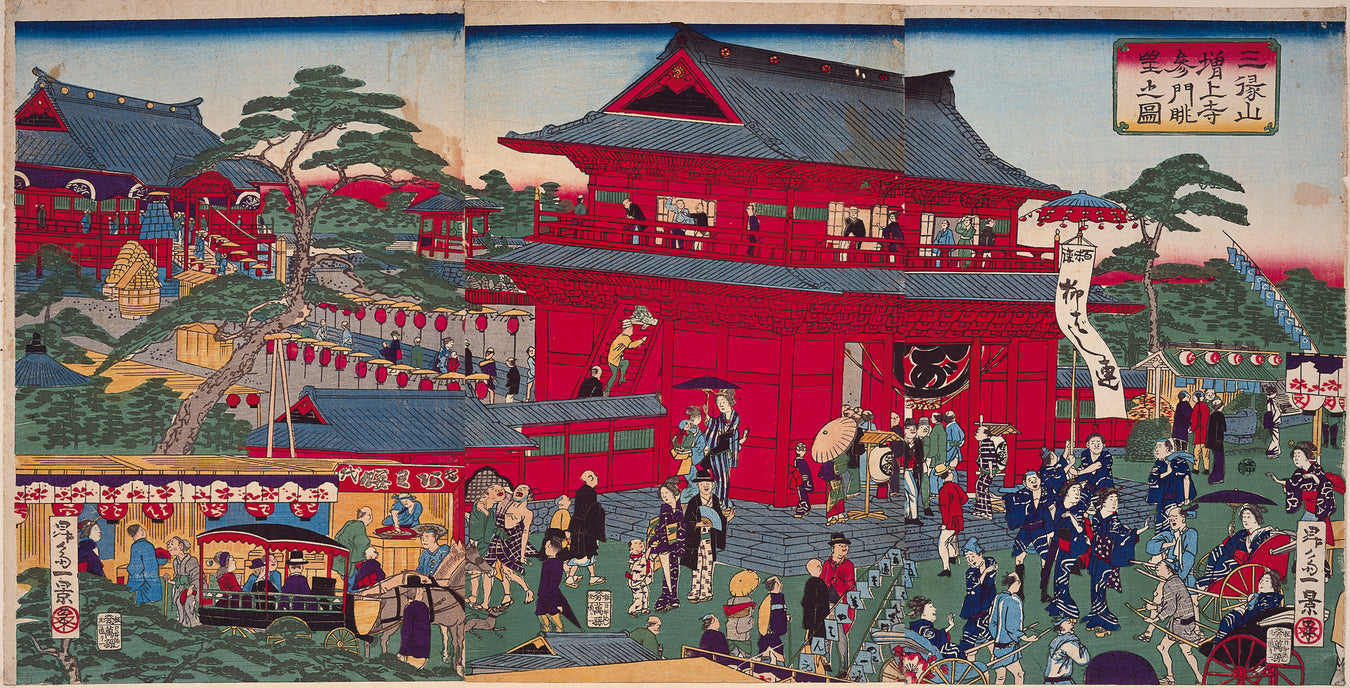 Ikkei Shosai
Birth and death unknown
It is said, he was a disciple of Hiroshige Utagawa the 1st. Ikkei is also said the same person as Hirokage Utagawa, and his later name. But unknown.
According to the introductory note written by Yujin Sansantei in the table of contents of "Tokyo Forty-eight famous landscapes" about Ikkei Shosai, it is as follows.

For a while, he relied on Ohkyo Enzan, and learned Shijyo way in Kyoto, and had been abolishing painting work and avoided the world, but in the Meiji era he began to draw caricatures at the request from publishers. Therefore, it is thought that Hirokage studied in Kyoto at the end of the Edo period and resumed painting in Tokyo after the Meiji Restoration, but there is no document to support this.

The period of drawing was as short as from Meiji 3rd (1870) to Meiji 7th (1874), so he seemed to be died in early days. Since the painting period of Ikkei is limited to the early Meiji period, it is also a valuable source of information on the extent to which the popularization of civilization led by the Meiji government has spread to the general public.